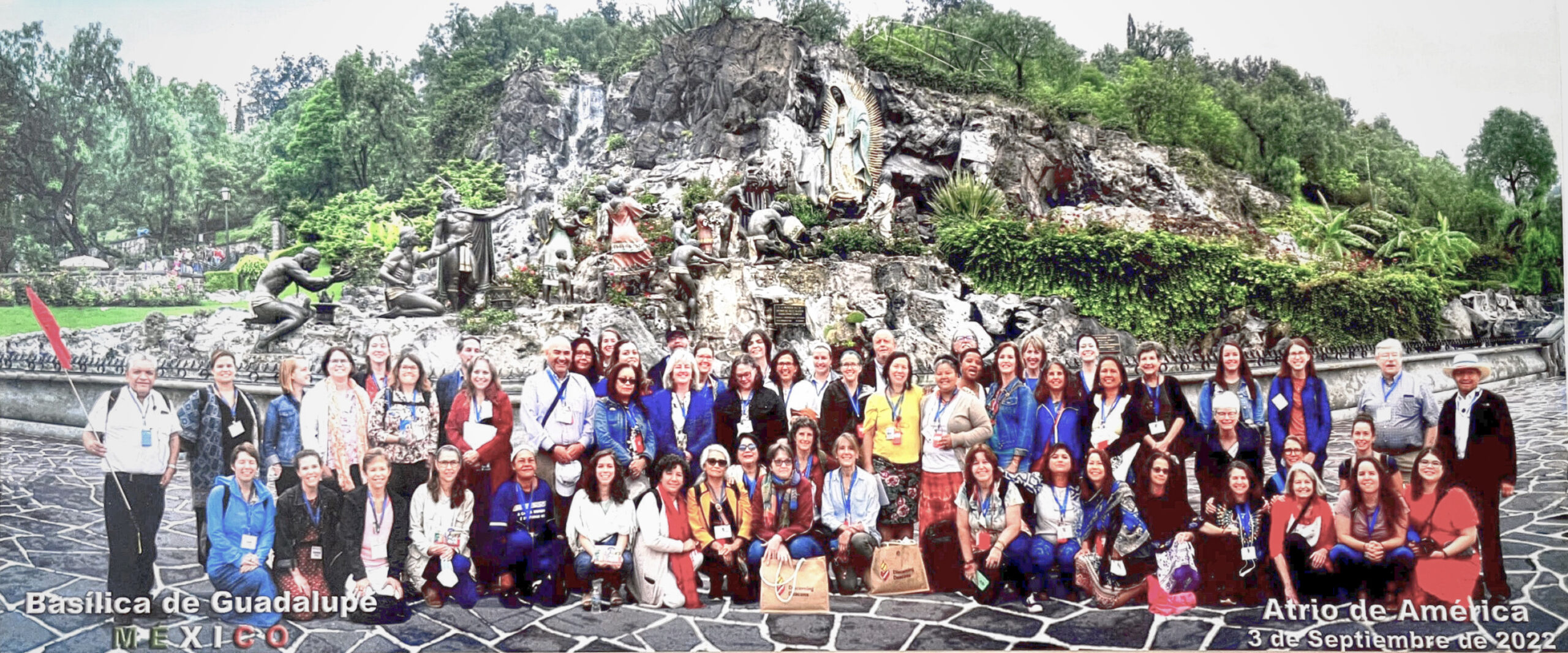 Pilgrimage to Our Lady of Guadalupe
August 31 – September 5, 2022
To make a pilgrimage is to go on a journey to a holy place and experience new graces and spiritual renewal. To visit "La Virgen Morena" during our synodal journey is to build bridges of friendship across our continents, heal together and make miracles happen. 
At the end of August, 2022, Discerning Deacons and leaders of the Women and Ministeriality Thematic Core Group of the Ecclesial Conference of the Amazon-CEAMA joined together to organize an intercontinental pilgrimage to the Basilica of Our Lady of Guadalupe in Mexico City.
We are humbled to share the fruits of these profound days of prayers in this synthesis, first presented on December 12th, 2022, for the Feast of Our Lady of Guadalupe. 
Some Highlights from the Pilgrimage
Gigliane Gomes Leite – opening mass DD pilgrimage, August 31, 2022 Mexico City
Claire Hitchins & Allison Beyer lead us in a rendition of "Santa Maria del Camino" for the opening of our 2022 St. Phoebe Day Celebration on September 3rd, 2022
Fr. Brendan Busse, SJ, Pastor of Dolores Mission Church in Los Angeles, California, shares his testimony during our St. Phoebe Celebration on September 3rd, 2022 in Mexico City
Links to additional videos and remarks by participants