For over 500 years, women have found joy in receiving and sharing the gifts of Ignatian spirituality and have found ways to be deeply involved in Ignatian mission in the world today. As we approach the Feast of St. Ignatius and the end of the Ignatian Year which marks 500 years since Ignatius' conversion experience, we share with you an image of a new art installation in the city of Manresa, Barcelona. Entitled "Acollida, Manresa", it reflects the welcoming spirit extended to Ignatius when he came to the city in 1523. The sculpture remembers the women of Manresa who extended hospitality to Íñigo, the pilgrim, depicted by his outstretched beggar's bowl and the hands of the women who received him.
The open door is imprinted with Íñigo's pilgrim sackcloth and chord and is held open by a woman of our day, welcoming Íñigo, and all modern pilgrims, to the transformative experience of Manresa.
I encountered this powerful sculpture at the end of a long journey on the Ignatian Camino in Spain. Walking with 13 other pilgrims from St. Ignatius of Loyola Church in Boston, we hoped to follow in the footsteps of Ignatius' own pilgrimage of 1523 to the shrine of La Morenita, Our Lady of Montserrat. On our last day of walking, we descended from Montserrat, and entered the city of Manresa. It was here that Ignatius experienced a spiritual transformation that was both personal and communal. The circle of women he encountered here supported and formed his new understanding of service in response to God's love. It was also in Manresa that Ignatius shared his Spiritual Exercises with women, who were inspired to respond with interior freedom to serve those with great need. This group of women called themselves the Íñigas, and served the poor and sick in the hospice of St. Lucia alongside Ignatius.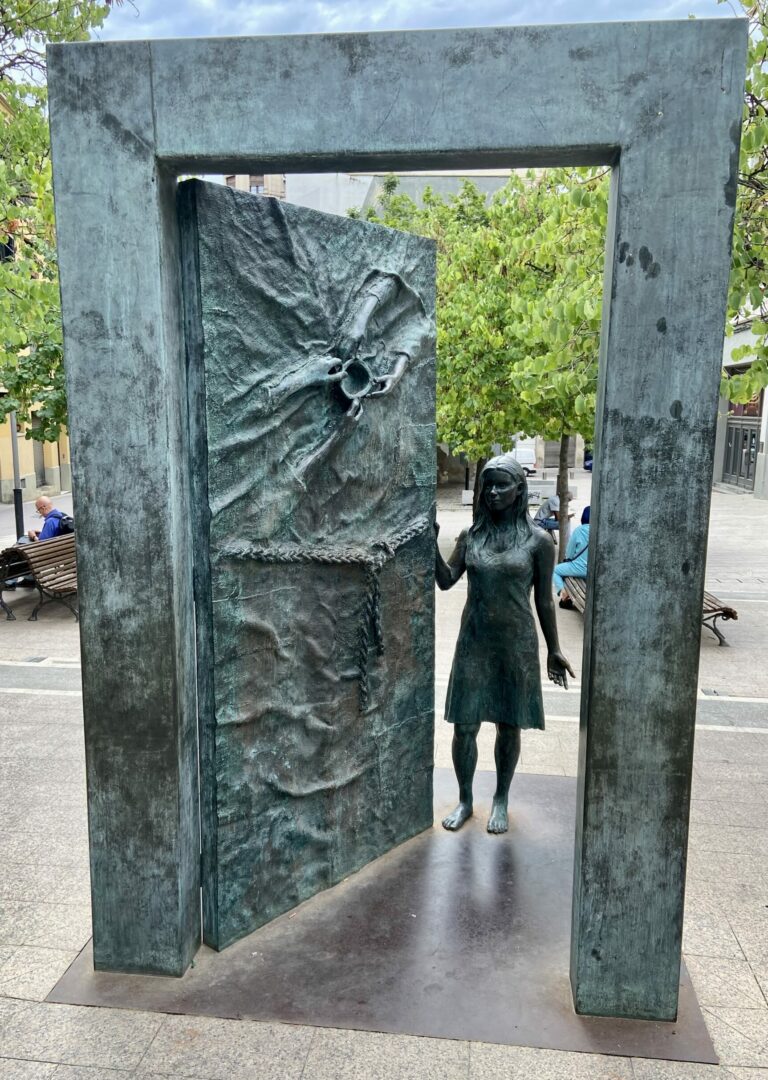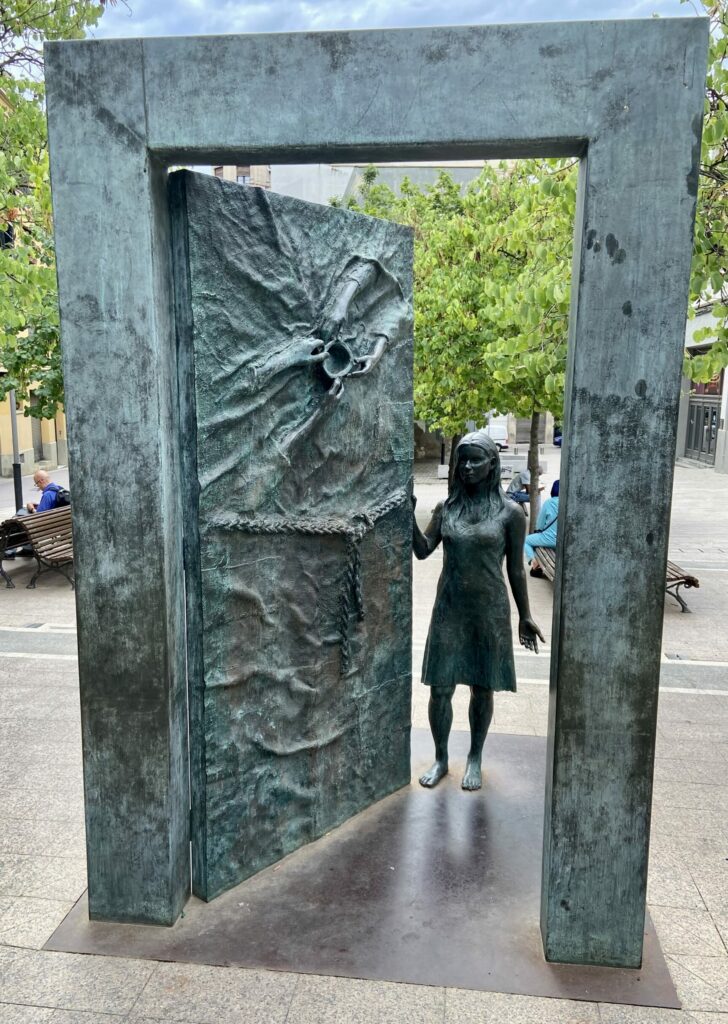 As we received our final stamp to our pilgrim passport, the welcoming spirit of "Accollida, Manresa" outside the Pilgrim Reception Office invited me to remember that the spiritual vision of Ignatius has always been an "open door" for women and men envisioning possibilities for collaboration in ministry. As we celebrate the Feast of St. Ignatius, we are grateful for the gifts of Ignatian spirituality, and the path forward to deeper understanding of service in response to God's love.